Patrons from all over Lansing and the Greater Chicago area travel to beautiful Lansing, Illinois, to experience Liang's Garden menu of Chinese-American contemporary cuisine created with the freshest ingredients. Here at Liang's Garden Restaurant, we offer our customers the best Chinese cuisine. We prepare our dishes with the finest produce, meats, poultry, and seafood. The best-tasting Chinese dishes can only be created with the freshest ingredients as are called for in the finest traditional Chinese culinary art. We use fresh ingredients in our cooking to ensure the best quality & flavor and to excite your palate.
Liang's Garden Restaurant is just a short distance from Chicago, Illinois on Torrence Avenue just north of Interstate 80/94. Stop in to experience a fresh meal from Liang's Garden Restaurant menu that includes nostalgic favorite Chinese satisfying entrées.
Liang's is an independent Asian-family-owned, women-owned business. We are not a cookie-cutter or franchised restaurant. Liang's Restaurant is not a buffet restaurant Our staff is prepared to honor the best service we can to provide you with an enjoyable and memorable dining experience.
Liang's convenient location and affordable prices make our restaurant a natural choice for dine-in or takeout. We offer delivery to local residences, businesses, and hotels. Our Chinese menu offers a large assortment of appetizers, entrees, lunch specials, and party trays.
We are sure you will find your favorite Chinese dish here at Liang's Garden Restaurant. Click on your favorite Chinese menu category below, to find your favorite Chinese dish.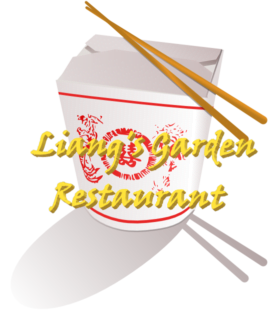 At Liang's, we have party trays to make your special function more enjoyable. Be sure to invite your family and friends to the feast.
Liang's serving Lansing, IL, and the surrounding area. Give us a call at (708) 474-8100 our friendly staff will let you if you are in our delivery area.
People in Lansing, Burnham, Calumet City, Dolton, Glenwood, Lynwood, Sauk Village, and South Holland, in Illinois and Dyer, Hammond, Hessville, Highland, and Munster, in Indiana call Liang's Garden Restaurant their favorite Chinese restaurant. Not to mention those who drive from all over to the Chicago area.